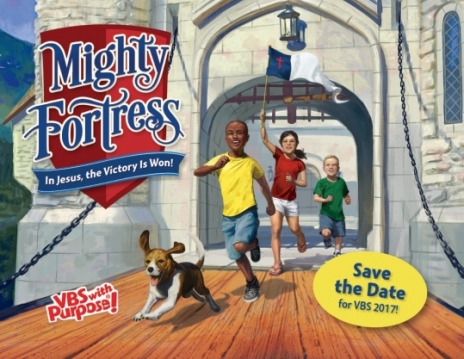 Vacation Bible School
Come, cross the drawbridge, and enter the Mighty Fortress for Vacation Bible School! This year is the 500th anniversary of the Reformation of the Christian church. In honor of this historical event, our VBS will use a hymn title written by Martin Luther as our theme celebrating the truth that in Jesus, the victory is won.

The dates are June 12-16, Monday through Friday, from 9 - 11:30 a.m. each day. Kids ages 4 to Sixth Grade can take part in the crafts, games, music, and Bible stories, all of which aim to fill their hearts and minds with the love and peace of God our Savior.

Please call 928-726-8716, if you have any questions. Or click here to fill out an online registration form. Our VBS is offered to all community members at no cost. Sign up today!