Pastor Daylo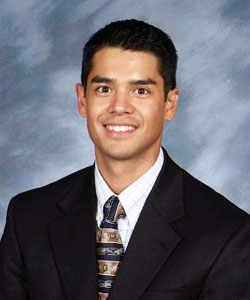 My last name is pronounded "dye-low," and my first name is Hernandez. If you're familiar with Latino names, you might think it's actually my last name. Alas, it is my first name. I could show you my driver's license, if you insist. Otherwise feel free to just call me "Pastor." It's an honor and a privilege for me. And it might be less awkward for you.

My family and I have lived in Yuma since May of 2014. Prior to that I served as an associate pastor in Glendale, AZ, for nearly 12 years. As difficult as it was to leave my Christian family there, it has been a joy to serve with our new Christian family here in Yuma. Change is never easy, but we embrace the opportunities to meet new people and share the good news of God's love with those in our congregation and community. We have God's promise to be with us and bless us according to His time and way.

I'd love to meet you and see how we can serve you with God's Word. If you have any questions or just need someone to talk to, please give me a call, email, or stop by.

Blessings to you!